Blue Team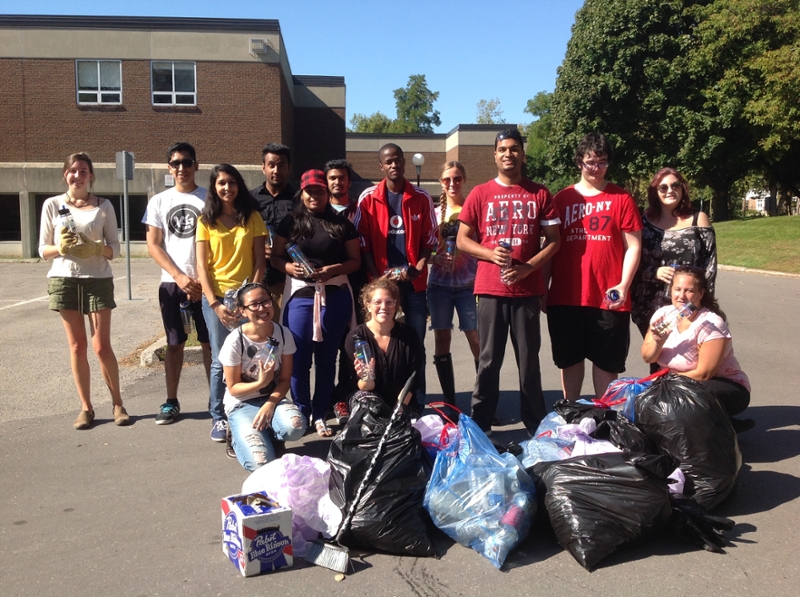 What is the Blue Team?
The Blue Team aims to bring together students and staff who are enthusiastic about creating a culture of sustainability on and off campus. Students can propose ideas for events, initiatives or changes they would like to take place. The proposal is put into action with the support of other Blue Team members and the Office of Infrastructure and Sustainability.
How can I get involved?
If you're interested in joining or want to find out more about the Blue Team, contact us at 905.721.8668 ext. 6246 or sustainability@uoit.ca. 
Frequently asked questions 
What makes the Blue Team different from other environmental groups?
The Blue Team is different from other groups on campus because it has support from the university. The Blue Team is involved with the Office of Infrastructure and Sustainability, the UOIT Sustainability Committee, and the UOIT-Durham College Joint Sustainability Committee. This means it has connections with and receives funding and guidance from the university.
What are some previous Blue Team events?
Campus Market
Earth Hour
EcoPub Showcase
guest speakers
reusable water bottle distribution to all students and staff
shoreline cleanup
tree planting
water bottle greenhouse build
What does the Blue Team have planned for this year?
We are hoping to add more events based on student ideas!
Campus Market - September 2016
I have an idea for an event/initiative/change I would like to see; whom do I contact?
Contact us at 905.721.8668 ext. 6246 or sustainability@uoit.ca. We would love to hear your ideas and help make them possible!
How much commitment does the Blue Team require from me?
The level of commitment is up to you. Members can be fully involved with creating and planning events, or they can just show up the day of! We do not require a set number of hours dedicated to us.
Does the Blue Team count towards my Involvement Record?
Absolutely! We record who volunteers at each event, and for how long. Remember to let us know you are there so we write your name down.
Is the Blue Team on any social media?
Yes. We are on Instagram, Facebook and Twitter (@UOITGoGreen). Don't forget to hashtag #gogreenstayblue!
Where can I find more information about the Blue Team?
You can find more information about sustainability at UOIT and the Blue Team by visiting the Go Green website or emailing us at sustainability@uoit.ca.