Transportation
Carpooling
Blancride is a carpooling mobile app, created at Ontario Tech, that connects drivers and passengers who share similar routes.
You can also try the Smart Commute Tool to track your transportation and avoided greenhouse gas emissions; make sure to connect to the Durham College and Ontario Tech Network.
Designated carpool spots are available at the north Oshawa location. To register for the carpool program, visit the Parking Services office located at the main entrance of the Gordon Willey Building or call 905.721.8668 ext. 2145.
For more information, visit the university's Directions and transit page.
Public transit
Full-time Ontario Tech students receive a U-Pass for unlimited access to Durham Region Transit. There is also a Go Transit bus to and from cities such as Brampton, Scarborough, North York and Markham.
Bicycle-friendly campus   
Bicycle parking is conveniently located all across campus.
Electric Fleet Vehicles
Ontario Tech has two full-electric fleet vehicles.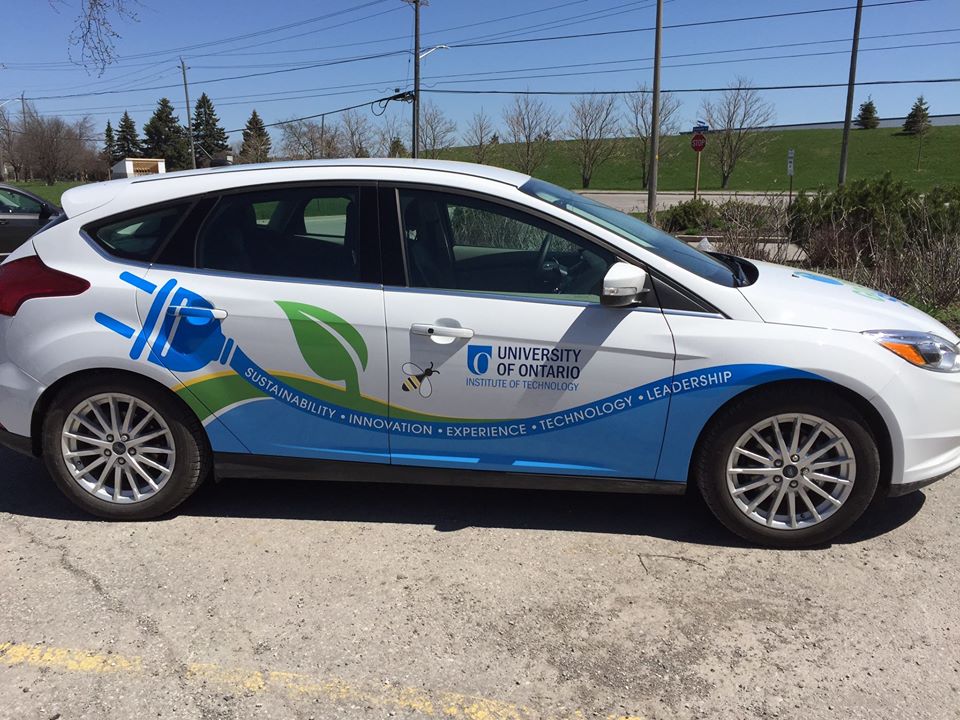 Electric vehicle charging stations
Our campus has six new electric charging stations, in various locations including the Software Informatics Research Centre, 61 Charles Street Building, and our Sustainability office at 285 Britannia Avenue West. These support our electric vehicles on campus, as well as promote community usage of electric vehicles.