Bob Willard presentation
Why Kick-ass Companies Embrace the New Sustainability Imperative
The Faculty of Energy Systems and Nuclear Science, together with the Office of Campus Infrastructure and Sustainability, invited sustainability expert Bob Willard to give a free presentation on quantifying and selling the business value of corporate sustainability strategies. Willard gave his presentation on February 24.
About the presentation: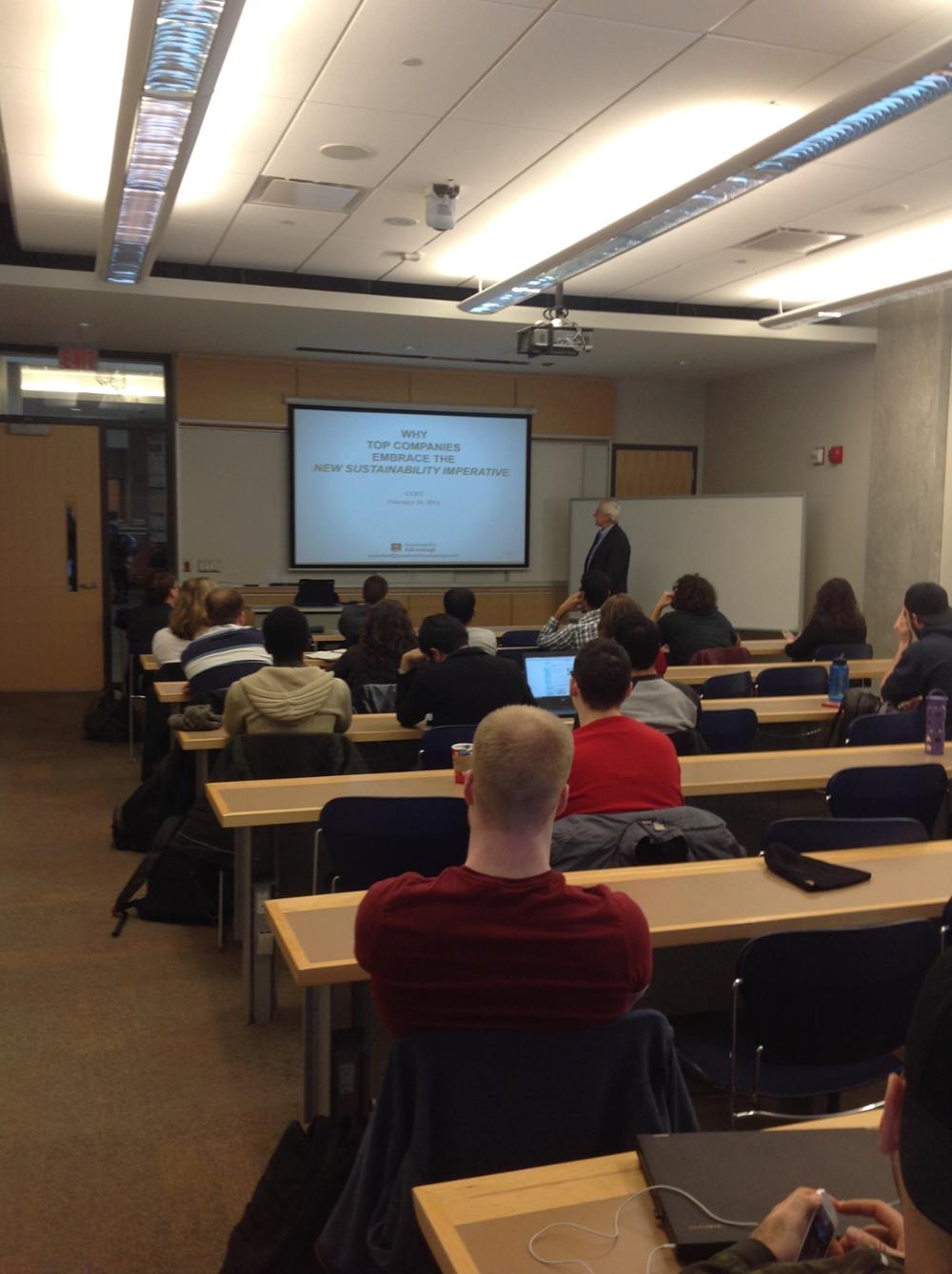 Business leaders are paid to focus on the bottom line, and they should. They acknowledge that environmental and social concerns deserve attention, but not at the expense of company profit. Surprisingly, many companies are discovering that they  can enhance their competitive positioning by behaving more responsibly, especially on their energy use. Based on Willard's latest book, The New Sustainability Advantage, this presentation repositions smart, innovative sustainability strategies as a means to achieving existing company goals, rather than a separate imperative to worry about. Willard applies business and leadership development experience from his 34-year career at IBM Canada to show business leaders how sustainability strategies can increase revenue, save expenses, avoid impending risks and enhance their company's brand value.