Water bottle distribution to first-year students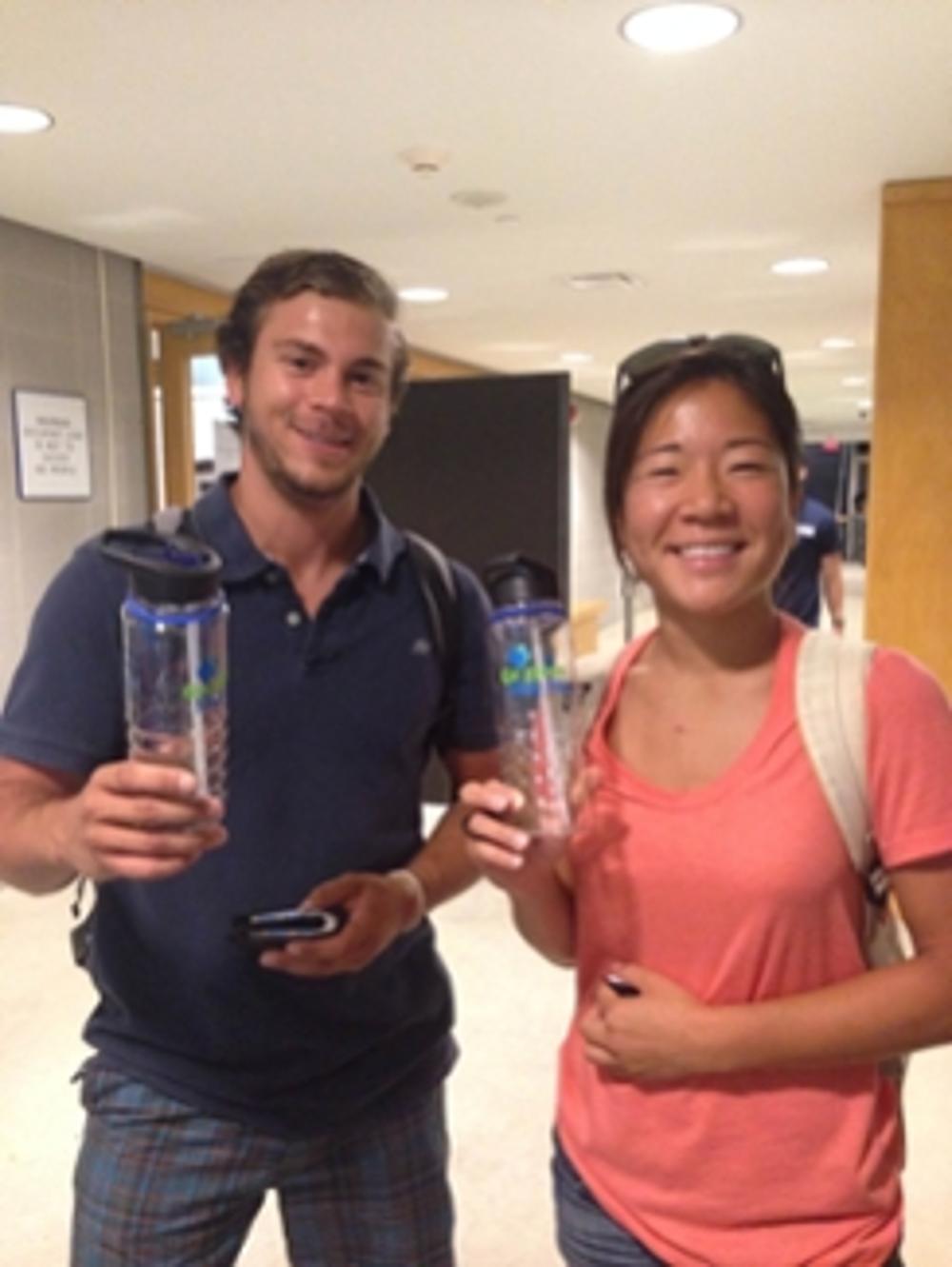 The Blue Team and the Student Association (SA) are committed to supporting a water-bottle-free campus. This is why first-year students are given a re-useable water bottle during their laptop pickup.
Fun facts:
It takes three litres of water to create one litre of bottled water.
Since 2000, more than 50 per cent of bottled water products have been recalled by the Canadian Food Agency.
An estimated 86 per cent of plastic bottles in Ontario are not recycled.
In 2010, only six per cent of bottled water factories were inspected for health and safety.