Water bottle greenhouse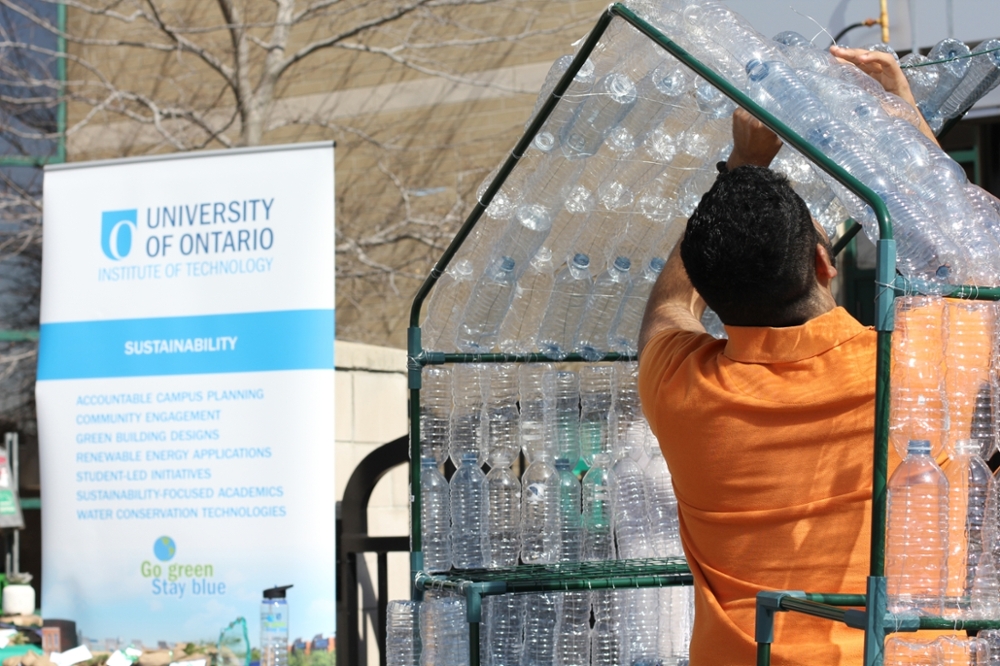 On March 31, the Office of Campus Infrastructure and Sustainability (OCIS) showcased its prototype greenhouse, which was built out of single-use water bottles. The goal of the project is to demonstrate how materials can be recycled for good use. Once completed, the OCIS donated the greenhouse to We Grow Food, a local community garden organization.
This project was proposed by a UOIT Blue Team member, and OCIS partnered with the Student Association's Environmental Club to collect water bottles for the construction.