Sustainability Champions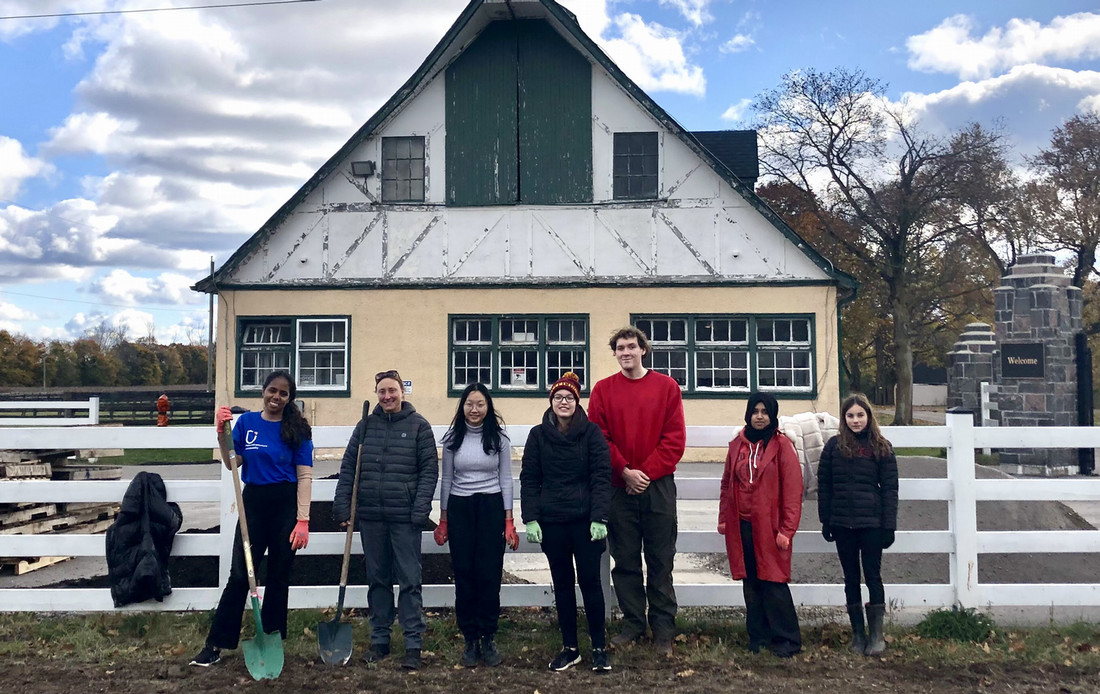 Sustainability Champions are campus leaders that provide and develop sustainability initiatives at the university. These students work collaboratively with the Office of Campus Infrastructure and Sustainability to bring sustainable project ideas to life through the use of social media, engagement events, and workshops.
Sustainability Ambassadors are supported by the Office of Campus Infrastructure and Sustainability through training, resource connections, mentorship, and institutional support. 
Time commitment:
This position runs from September 2023 to April 2024. During this time, Sustainability Champions will:
Complete Leadership Foundations training

If you have already completed Leadership Foundations or Ambassador Level 1 training, you do not need to complete this again.  

Write sustainability-themed blog posts

Attend monthly Sustainability Ambassador meetings to brainstorm, plan, and learn about upcoming sustainability events and initiatives

Attend sustainability events as a volunteer to help promote sustainability initiatives to the Ontario Tech community

Lead or participate in a sustainability project (can create your own or join existing ones such as Biodiversity Inventory, Pollinator Project, Fair Trade Campus, Climate Cafe etc.)
Why become a Sustainability Champion?
Gain an understanding of community and campus sustainability 

Mobilize students, staff, faculty and the community to take action on environmental issues

Earn volunteer hours that can be used to apply for a WWF Living Planet Leader Certificate

Receive recognition as a sustainability leader on campus

Gain skills such as leadership, project management, and event organization which will help you become a career-ready citizen

Opportunity to visit the Windfields Farm and meet other students, staff and faculty 

Receive recognition for your involvement on the Student Experience Record
Responsibilities:
Act as representatives of the Office of Campus Infrastructure and Sustainability

Collaborate with other university departments and student clubs to build community

Work as a part of a team to plan sustainability campaigns, events, and projects

Work independently to curate content for the Sustainability social channels and website—including but not limited to—blogs, interviews, stories, reels etc.
Desired skills and experience:
Effective project management skills with strong attention to detail. 

Experience creating digital content such as stories, reels, carousels using applications such as Canva, Instagram etc.

Time management and self-motivation

Willingness to attend in-person sustainability events and promoting them to the Ontario Tech community

Willingness to help others bring their sustainability ideas to life.
How do I get involved?
Fill out the 2023-2024 Sustainability Champion Application form.