Fair Trade at Ontario Tech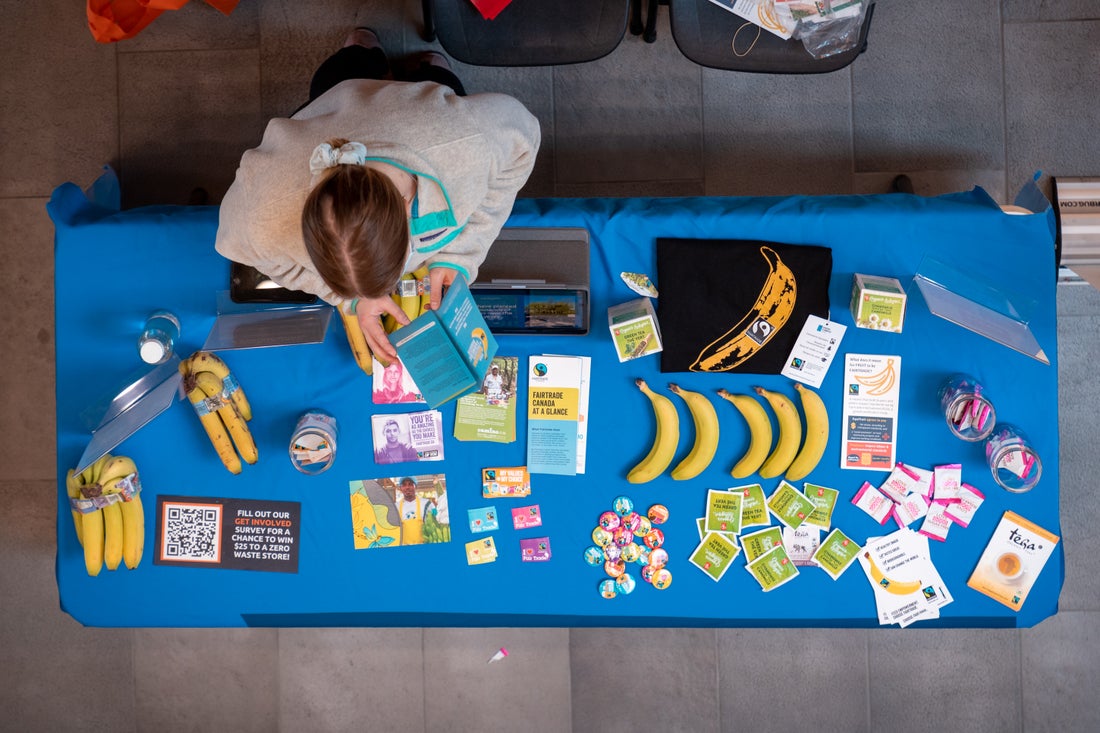 Ontario Tech recognizes the importance of supporting Fair Trade procurement as it aligns with the institution's commitment to sustainability. As a campus that strives for social justice and ethical practices, Ontario Tech is actively working towards becoming a Fair Trade Campus. By embracing Fair Trade principles, we aim to distinguish ourselves as leaders in promoting a more equitable global economy. 
Through educational opportunities, engagement of faculty members, students, and the integration of fair trade products into our campus, Ontario Tech seeks to raise awareness, and empower our campus community to make ethical choices. We believe that by becoming a Fair Trade Campus, we can demonstrate our dedication to social responsibility and inspire others to join us in creating a more sustainable future.
These are some of the ways in which we are working on promoting Fair Trade at Ontario Tech:
Running a Fair Trade steering committee

Balanced membership of volunteers and administrative representatives on our steering committee.

Regular meetings to discuss goals, assess progress, and adjust fair trade initiatives.

Expanded variety of Fair Trade certified products on campus, encouraged others to meet criteria, and submitted annual progress reports.
Offering Fair Trade products at campus operated dining locations

Fair Trade coffee (Mountain View Estates & our own brand RIDGEBACK Brew).

Fair Trade tea (Numi Organic Tea).

Fair Trade chocolate bar (camino).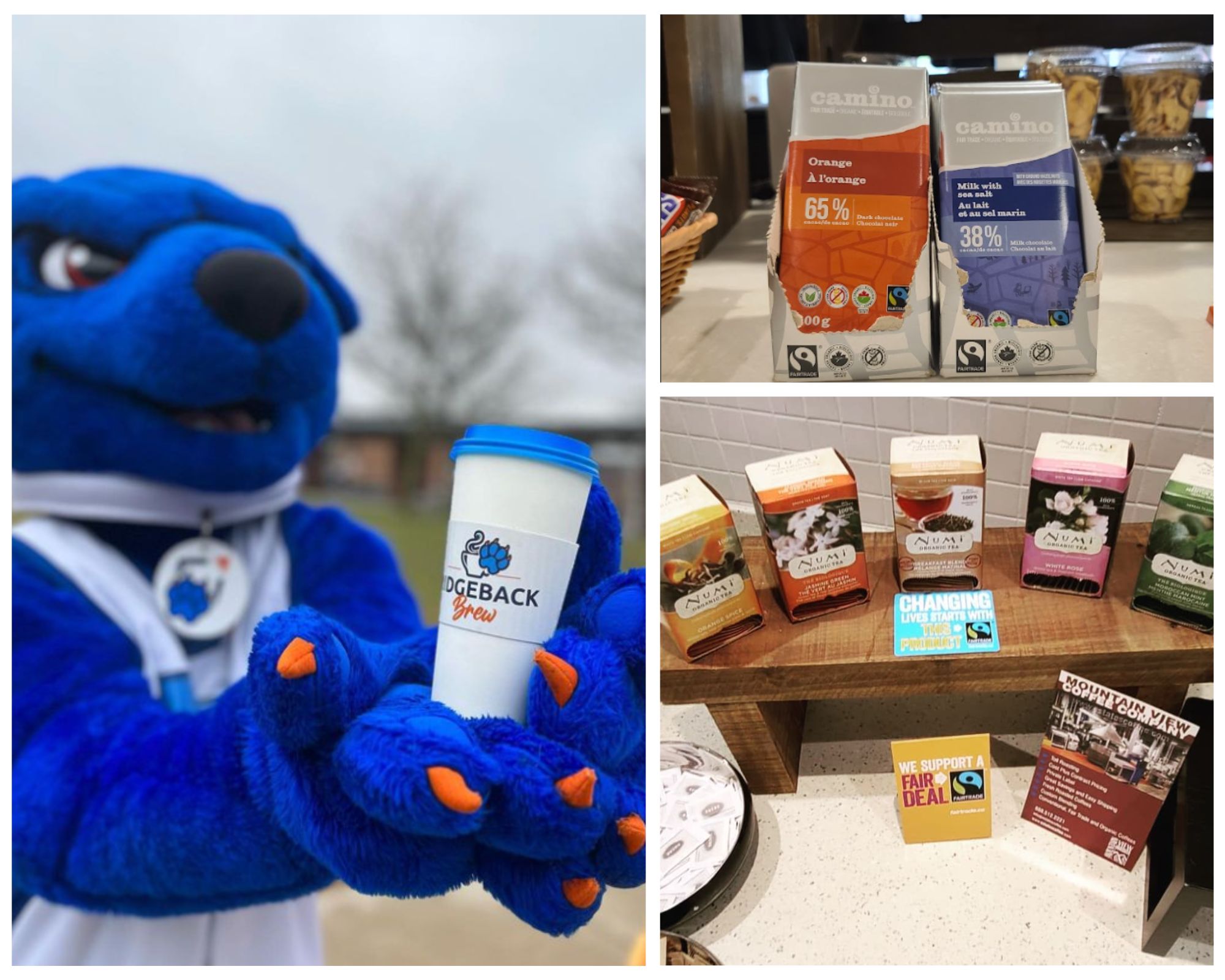 Hosting, engaging and educational Fair Trade events

Handing out educational materials, Fair Trade products and teaching the community on the importance of Fair Trade (events:

Sustainability Pop-Up

,

Sustainability Fest).