Campus Unplugged
The university's Sustainability office presents Campus Unplugged: a series of events inspired by Earth Hour.
Glow and Flow Yoga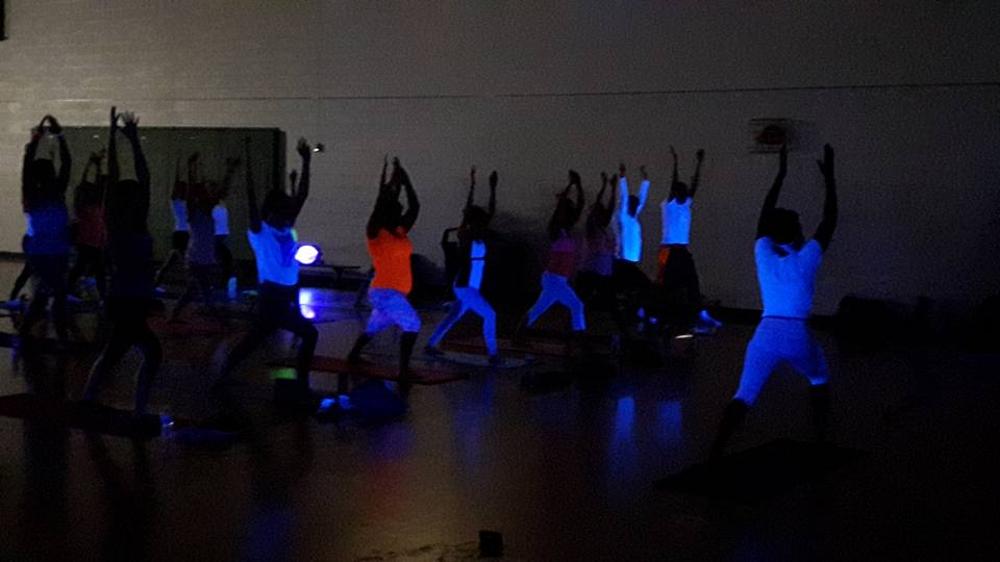 In celebration of Earth Hour, staff, faculty and students wore their whitest and brightest for this black-lit yoga session featuring a dark room, a fun and upbeat playlist, and a bunch of yogis decked out in their best neon attire. Inspired by the idea of turning off the sound, this flowing class was designed to get people moving, opening up and letting go of tension, all while having a great time. It was geared toward all skill levels, from beginners to experienced yogies.
Absolute Mindfulness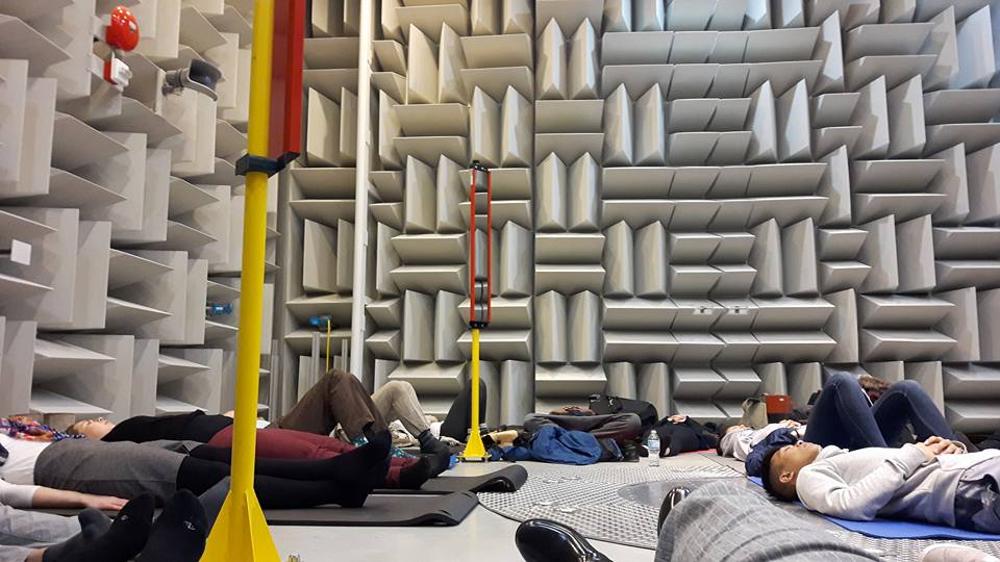 The University of Ontario Institute of Technology and Durham College campus community gathered at the Hemi-Anechoic Chamber in ACE to practice meditation in a completely silent, sound-absorbing room. They took a break from the outside world to join in on this one-of-a-kind experience. Jeremy Greenberg, Psychotherapist-Counsellor and Student Wellness Advisor, Student Mental Health Services, led the event, which was inspired by the idea of turning off the sound.