Thrift Swap
The Thrift Swap is a biannual event hosted by the Residence Life Team and the sustainability offices of the University of Ontario Institute of Technology and Durham College. It is an opportunity for all students, staff and faculty to divert items from the landfill by swapping out, donating or recycling them. Items can be dropped off in the lobbies of both Simcoe and South Village Residences.
Items accepted:
batteries
clothing
disposable plastic bags
e-waste
non-perishable food items
paper
small household appliances
used books
writing utensils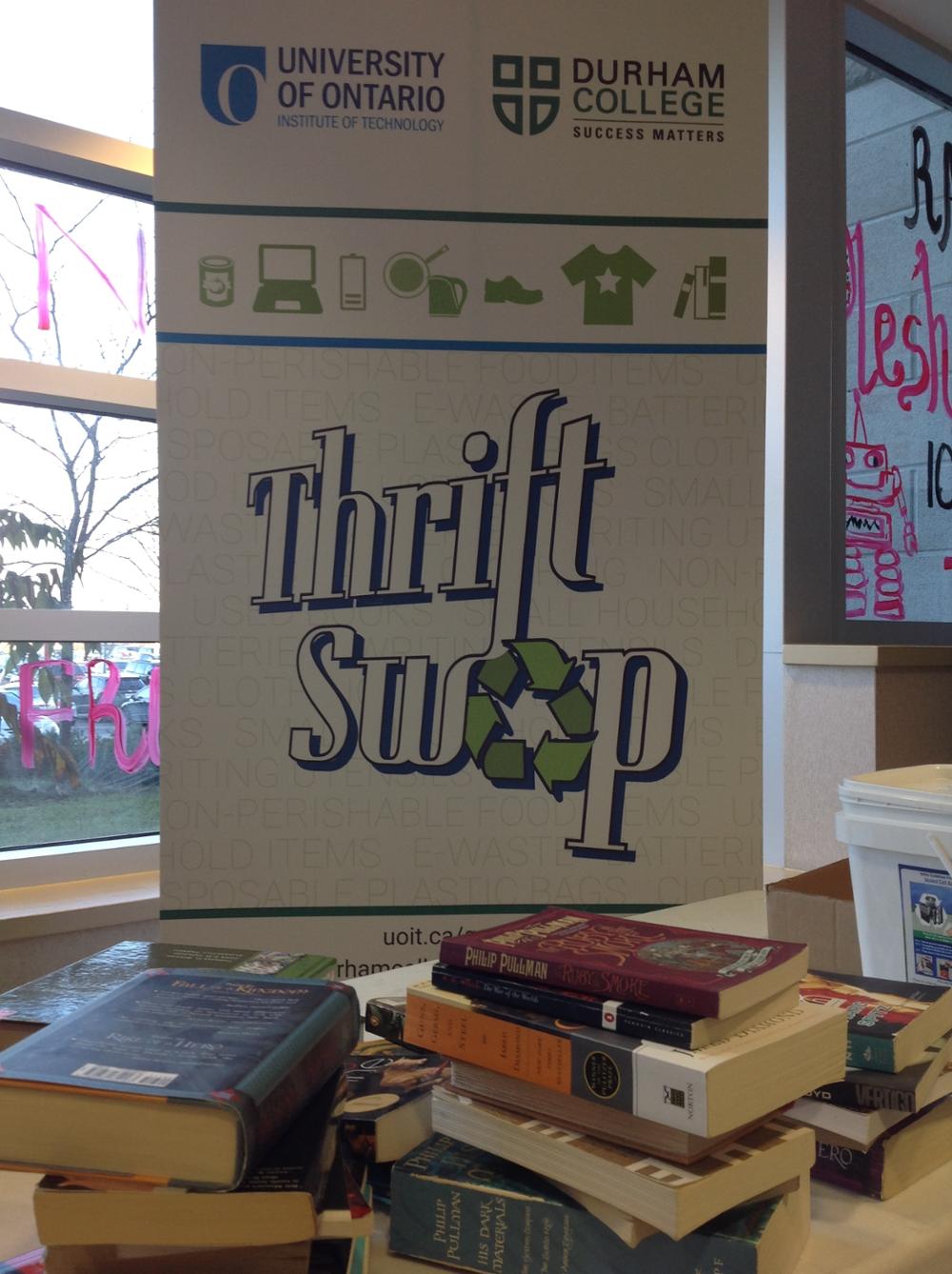 Clothing and small household appliances will be donated to the Canadian Diabetes Association, non-perishable food items will be donated to the Campus Holiday Food Drive and all other items will be recycled through the proper channels.
Upcoming Thrift Swaps: