Events
Upcoming events
World Bee Day 
May 20, 2020
We can all do our part to help bees and pollinators on World Bee Day!

Ideas/suggested activities include: planting native flowers, buying raw honey from local farmers or campus, buying products that follow sustainable agricultural practices, and avoiding pesticides and herbicides in your garden. 
Share what you will be doing by submitting a photo.
World Environment Day
Friday, June 5, 2020
World Ocean Day
Monday, June 8, 2020
National Pollinator Week
Monday, June 22 through Sunday, June 28, 2020
Celebrate pollinators and all that they do! Plant pollinator-freindly flowers, build a bee condo and don't forget to bee kind to all pollinators and the environment!
Learn more about the Ontario Tech Pollinator Project as we expand our gardens and create a two-hectare pollinator-friendly garden
Share what you will be doing on social media, tag or DM us @OT_GoGreen using #pollinatorweek or submit a photo!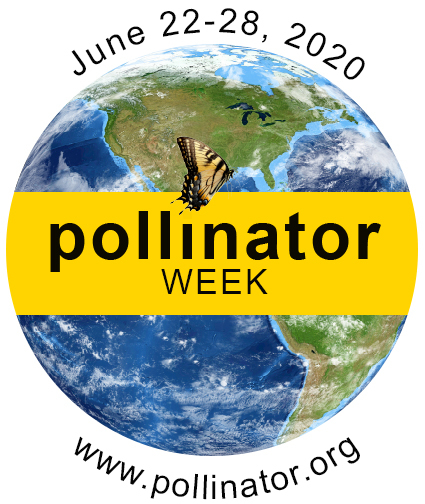 Healthy Mind, Healthy People, Healthy Planet: Our Collective Actions
Starting Friday, May 1 (ongoing)
Healthy Mind, Healthy People, Healthy Planet: Share a photo or sustainability tips and practices of how you are staying healthy (mindfulness activity and stretches, connecting with nature, reducing single-use items, nutrition tips, meatless recipes, etc.) while physically distancing. Submissions will be used to create a collage of how the Ontario Tech community is living sustainably, both on and off campus.
SUBMIT YOUR TIPS AND PHOTOS
Ongoing events
Ontario Tech Community Gardens
Join us this spring as a part of the second year of Ontario Tech Community Gardens. Contact sustainability@ontariotechu.ca to sign up and learn more. ** Note: The Community Garden will not be operating during summer 2020 due to the pandemic, following university procedures; updates will be shared on this page and in the Weekly Report. **
Sustainability on social
#MugLife
Chance to win a prize, during certain times in the year by tagging yourself using a reusable mug with #MugLife and @OT_GoGreen.
Caught Green-Handed
All month long, tag yourself, your friends, family or coworkers completing a sustainable act (using a reusable water bottle, taking public transit, cycling, etc.) and use #CaughtGreenHanded.
Sustainability Scavenger Hunt
Keep your eyes open for sustainability-related initiatives on campus! Whether its something you do, something your friend/co-worker does or something the university is doing, we want to see the sustainability-related things happening on campus. Share it on social media and tag us @OT_gogreen, and #gogreenstayblue to showcase your discovery!
Archived event information and galleries