Water
Storm water collection and management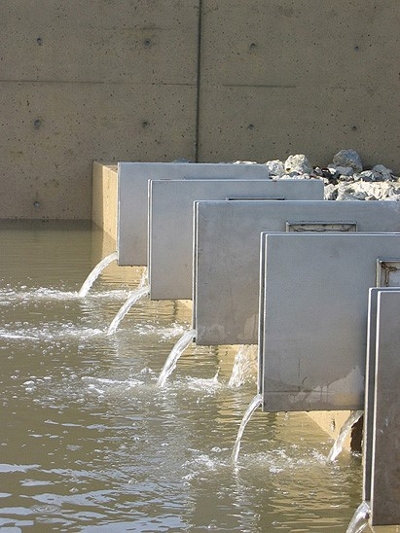 Each building has been designed with a second plumbing system that collects storm water from the roofs and stores it in a 250,000-litre bioswale cistern. This water is then used for irrigation and flushing within the Business and Information Technology building, reducing the university's fresh water consumption of treated water from municipal sources.
Grey water collection and management
The Aquatic Toxicology Laboratory uses approximately 88,000 litres of fresh water every day. This water is supplied by ground-source wells to ensure high-quality water that is low in metals. Grey water is then directed to a 50,000-litre underground cistern, where it is reused. Grey water usage within the buildings is then directed into the storm water management system.
These systems, along with state-of-the-art sensor controls and low-flow water features throughout the buildings, help the university save 32 million litres of water every year.