Who we are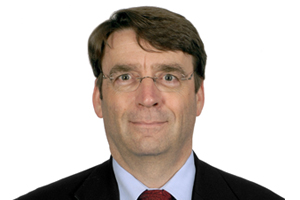 Daniel Hoornweg, Ph.D., P. Eng.
Associate Professor, Richard Marceau Chair, and Associate Dean, Faculty of Energy Systems and Nuclear Science, Ontario Tech University
Chief Safety and Risk Officer, Province of Ontario (TSSA)
Fellow, Sustainable Development Network, The World Bank
Dan Hoornweg was a lead urban specialist in the World Bank's central Urban Advisory Unit prior to moving back to Ontario in 2012. While at the World Bank, during almost twenty years, Dan worked with more than 400 cities in all of the Bank's six geographic regions.
Dan was lead author on Canada's first municipal Green Plan and helped start the first local government round table on sustainable development (City of Guelph). Dan also started Canada's first retail store for environmentally friendlier products (For Earth's Sake opened in Guelph 1987). Dan's academic background includes degrees in Earth Sciences and Environmental Engineering.
Dan's research areas include natural gas as a transportation fuel, energy systems, sustainable cities, risk identification and management, urban resilience, and waste management. Dan's career started as a well-site inspector (Province of Ontario, natural gas wells on Lake Erie) and well-site engineer (Schlumberger, Alberta).
Dan is Senior Fellow at the Global Cities Institute, University of Toronto; a member of the Urban Strategy Council of GDF Suez; Philips Livable Cities Think Tank; and an Adjunct Professor in Civil Engineering at the University of Toronto. Dan is on the Board of Directors of Waste Diversion Ontario. He was the Jeffrey Boyce Research Chair in Natural Gas as a Transportation Fuel at Ontario Tech between October 2012 and July 2015.