Toronto's boundaries
According to research conducted by Hoornweg and Pope for the Global Cities Institute, the Toronto area currently has five common boundary schemes including the City of Toronto (population of 2.62 million); the Census Metropolitan Area (5.71 million); the Greater Toronto Area (6.13 million); the Greater Toronto and Hamilton Area (6.65 million); and the Golden Horseshoe (9.09 million).
The figure below shows the five different boundary schemes for defining the large urban area of Toronto, with greenbelt and protected areas.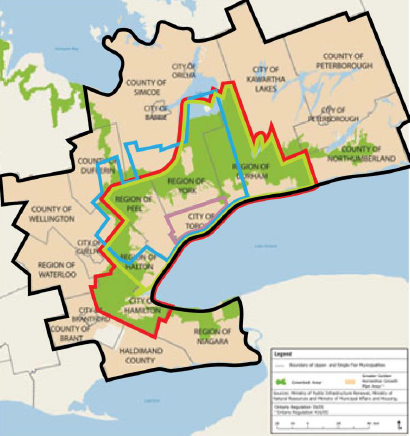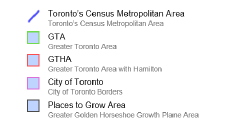 [source]
In the 2014 Toronto Vital Signs Report, the Greater Toronto Area (GTA) includes the city of Toronto and regions of Halton, Peel, York and Durham. The area is slightly larger than the Toronto Census Metropolitan Area (CMA). Both areas can be viewed on the map below.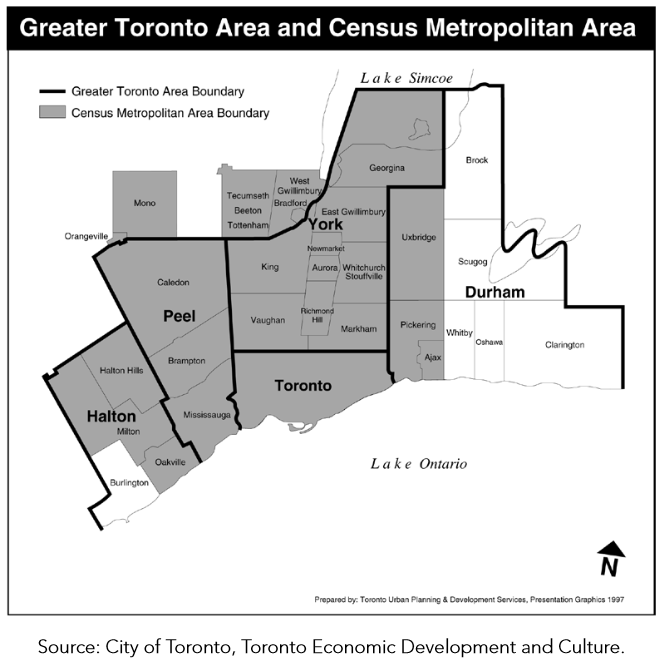 [source]