Toronto
Sustainability Cost Curves: Applying the Methodology to Transportation in Toronto
Metropolitan Toronto's transportation sector is currently undergoing (or in the final planning stages of) several major infrastructure overhauls. Figure 1 demonstrates the sustainability cost curve for transportation initiatives in Toronto. The key activities considered in yielding this sustainability cost curve included: 90-minute transfers between Toronto Transit Commission (TTC) buses, streetcars and subway trains; extensions to the 407 ETR (Express Toll Route) highway system; the Union Pearson Express (UP Express) airport rail link service; the Richmond Hill subway extension; the TTC Downtown Relief Line (DRL); the proposed international airport in Pickering; the SmartTrack Regional Express Rail, a 'surface subway' planned to connect major hubs in the GTA; electrification of the GO Transit train system; the Rapid Transit Network Plan aimed at expanding York Region's VIVA transit network; the Toronto-York Spadina TTC Subway Extension (Vaughan Subway); Mississauga-Brampton Light Rapid Transit (LRT) Projects; GO Transit relief projects to increase train frequency and ridership; and finally, additional alternative transportation options for Metropolitan Toronto.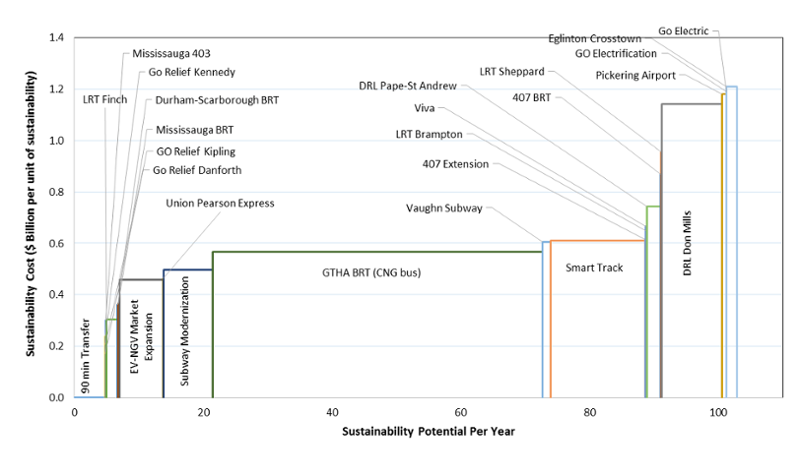 Figure 1: Sustainability Cost Curve (Transportation - Toronto)
---
Please note this is a draft version. For development purposes only.